Horoscope for 2023 – See what the year holds in store with your in-depth zodiac sign astrology guide to life, love, career, and money.
Zodiac Wheel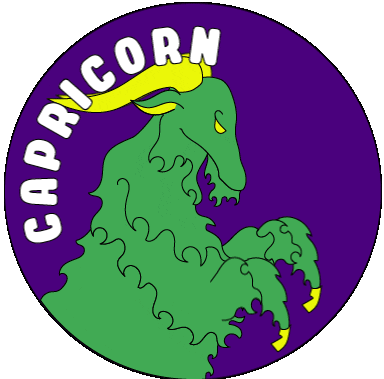 1. CAPRICORN
Dec. 22-Jan.19
LOVE & LIFE
It's pretty much the year of Capricorn (bow down, everyone!). Jupiter, which blows up whatever it touches, is in your sign, helping you launch You 2.0. Makeover your wardrobe, relationships — in Cappy fashion, probably all at once! Adulting planet Saturn also helps you transform in a realistic, practical way — and, unforch kicks ass if you screw up. Meanwhile, your love-life starts the year with a bang. If you're pursuing something that has no longevity or neglecting a relationship that needs more love (literally), the January 11 lunar eclipse helps you take charge. Emotions run high from June 18 to early July — don't take it out on your partner.
CAREER & MONEY
Mountain goats love to climb, and 2023 ups the ante with next-level ambition. If career goals involve the spotlight, giddy up! Jupiter's in your sign most of the year (someone says Influencer'?). Your v trajectory may cloud the detail, but Venus goes retrograde from May 13 to June 25, and you'll ask Very Big Questions about respect and fulfillment. And, if you ignore bank statements or tap without making repayments, Mars urges a rethink in March and April.
YOUR 2023 MESSAGE
After this year, things are never the same to zodiac wheel!
Lucky Numbers for the year 2023
Numbers 3, 4 and 9