WITH JUSTIN BACK IN JEN LIFE, THE ACTRESS JUST CAN'T SEEM TO MOVE ON.
Even though she's been single for two years, Jennifer Aniston hasn't exactly jumped back into the dating pool."She's been out with several guys, but nothing's really clicked for her, and she doesn't want to rush into anything," an insider tells Biggerstars But there may be a good reason as to why the Morning Show star, 50, has been putting the brakes on a new romance — the insider says she's hopelessly stuck on her ex-husband Justin Theroux!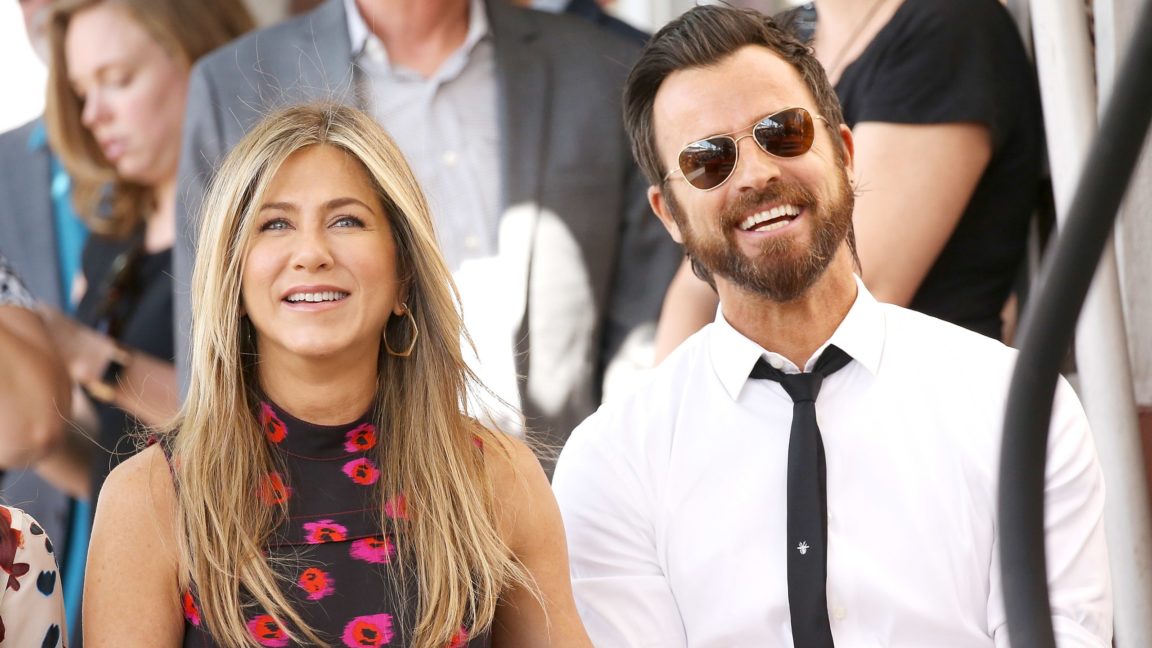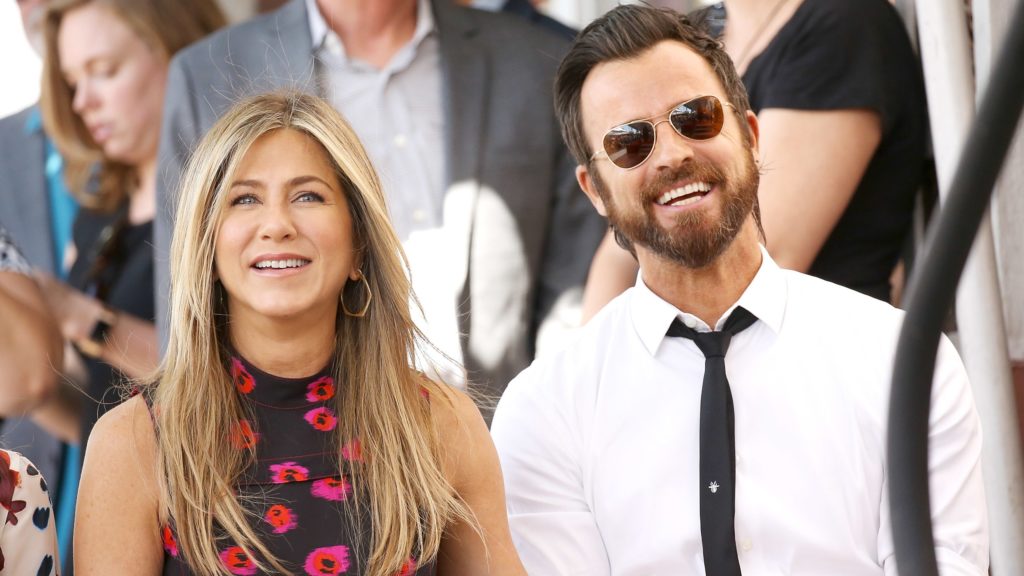 The duo, who called time on their two-year marriage in 2017, got back on good terms in July when they reunited to mourn the death of their beloved dog, Dolly, and they've been in touch ever since. Indeed, the Leftovers actor, 48, was on the guestlist along with Jen's nearest and dearest — including Courteney Cox, Jason Bateman, and Jimmy Kimmel —when she threw her annual Friendsgiving bash in L.A. on Nov. 27."It seemed like old times — Jen and Justin and all their friends gathering around the table and taking selfies," shares the insider."They were laughing nonstop. It was such a fun night."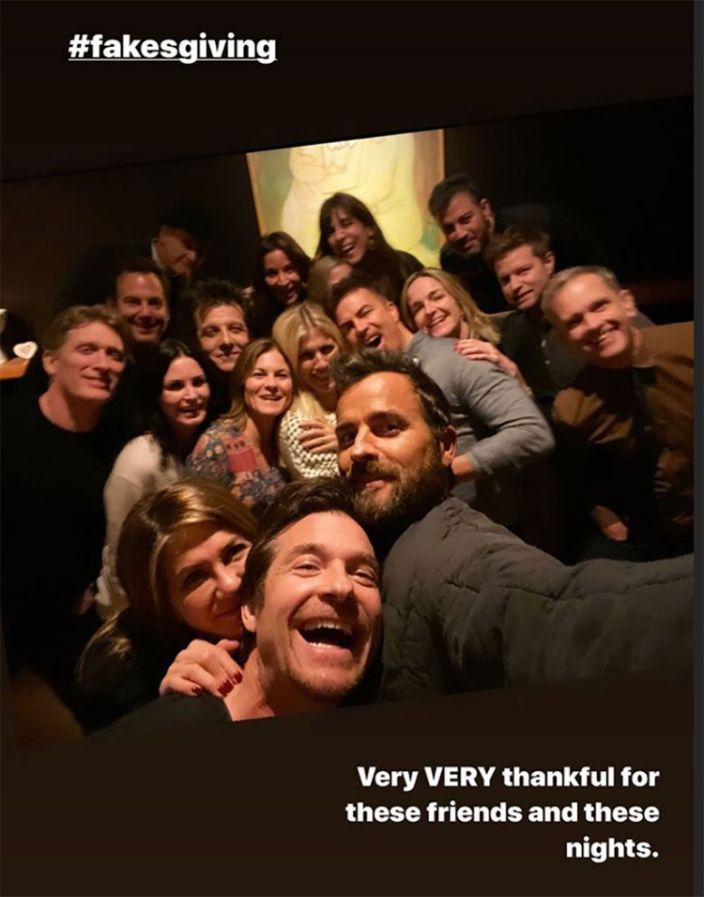 But it seems Justin, who posted a snap of the happy gang on his Instagram, has been on a charm offensive with his vulnerable ex."He was super flirty with Jen over Thanksgiving, but it's more than that. He's constantly broadcasting his good standing with her on Instagram He tags her a lot," notes the insider, adding that whenever Justin sees the actress in person he makes it a point to compliment her outfits and hair — the same smooth moves he used when they first hooked up after meeting on the set of 2011's Wanderlust.
While Justin must love the attention that comes with being back in Jen's life, some worry that his constant presence may be doing more harm than good. "What doesn't help is how Justin really dangles that carrot when they hang out, which could be why Jen can't seem to move on," adds the insider."There's a big part of Jen that would love to reunite with Justin. But her friends are worried that she's putting all her eggs in one basket —and is going to wind up disappointed all over again."