THE MAKEUP MOGULS BILLION-DOLLAR EMPIRE IS FACING SCRUTINY OVER HER `WEB OF LIES'
Reality star Kylie Jenner made history in March 2019 when at age 21 she was officially ranked by Forbes magazine as a billionaire. The Kylie Cosmetics mogul's spot on the magazine's annual rich list saw her set the record as the youngest-ever self-made billionaire.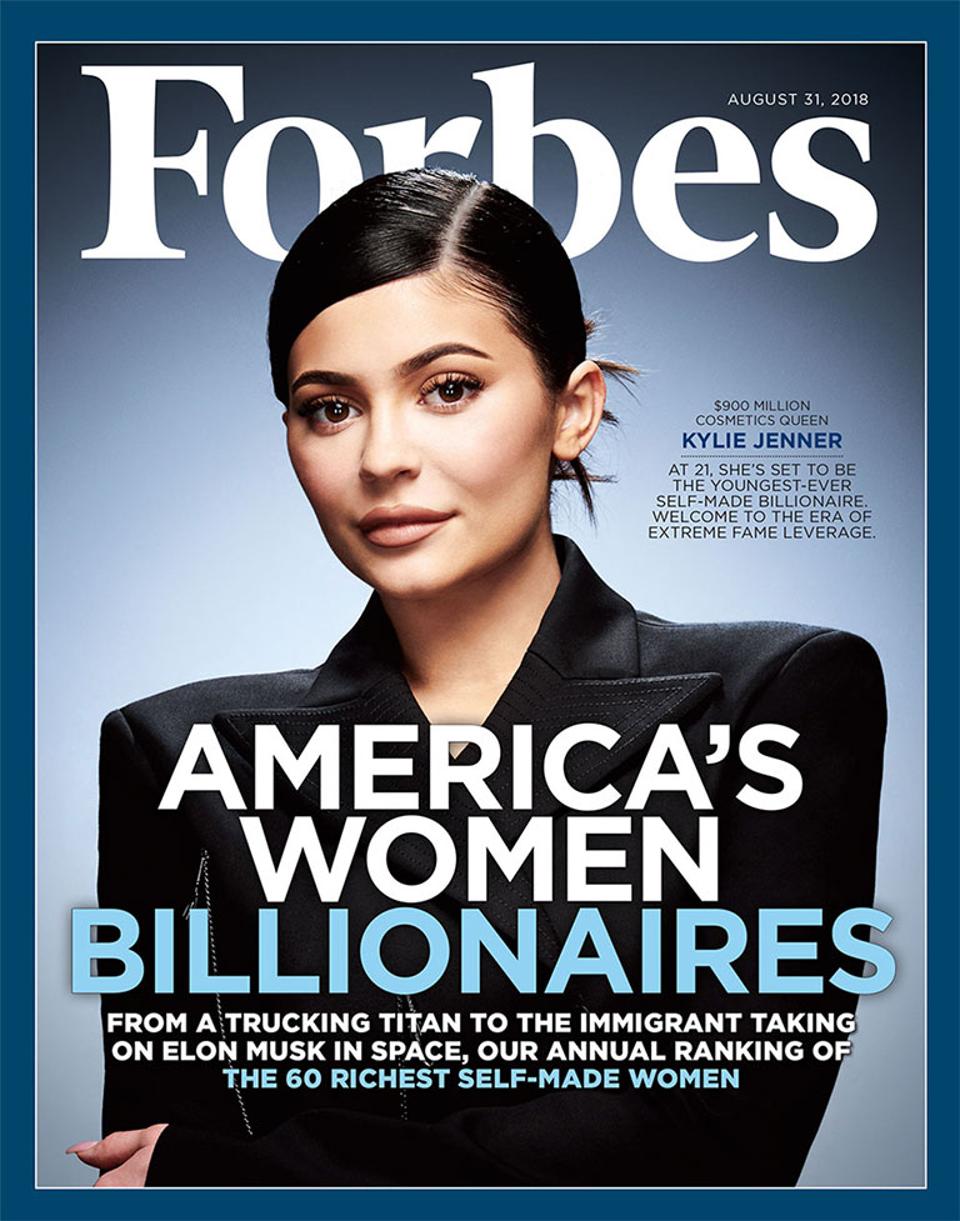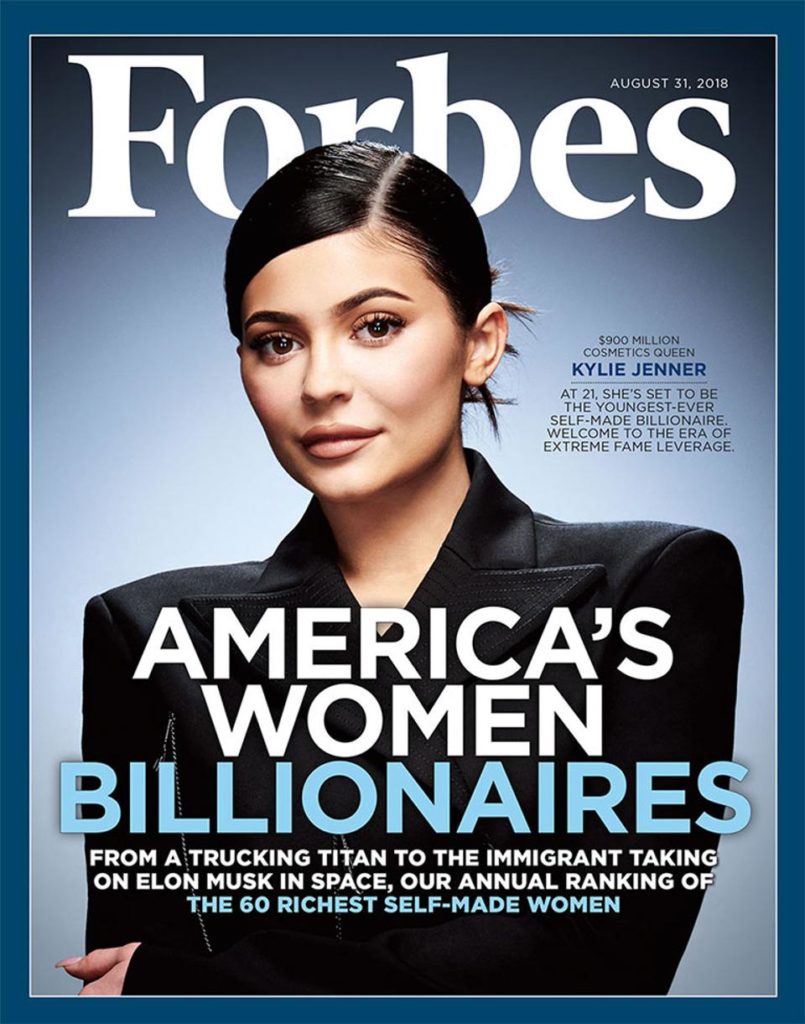 She raked in her 10-figure fortune at a younger age than even Facebook founder Mark Zuckerberg (who was 23 when he hit that mark). "The recognition feels really good," she told Forbes at the time. "That's a nice pat on the back." However on May 29, she woke up to a slap in the face. Ina new explosive report titled `Inside Kylie Jenner's Web of Lies – And Why She's No Longer a Billionaire', Forbes is now alleging that Jenner and her team could have been inflating the success of their beauty business for years. They specifically pointed to figures revealed when the mum of one sold a majority stake in her cosmetics and skincare business to beauty conglomerate Coty. "Earlier this year, Kylie Jenner sold half of her cosmetics company in one of the greatest celebrity cash-outs of all time," the article stated. "But the deal's fine print reveals that she has been inflating the size and success of her business. For years." The article also claimed that after Jenner's sister Kim Kardashian West landed her own Forbes cover in July 2016, the Kardashian-Jenner publicists made it their mission to get the lip kit mogul her own cover for years. Based on the conclusions set out in its investigation, Forbes estimates Jenner's actual current net worth at just under $US900 million .
Jenner took to social media to deny the accusations. "What am I even waking up to. I thought this was a reputable site.. all I see are a number of inaccurate statements and unproven assumptions lol. eve never asked for any title or tried to lie my way there EVER. period," she began her Twitter response. "Like actually what am I reading." Jenner's attorney Michael Kump said in a statement that after reviewing Forbes' article accusing the star of "engaging in deceit and a 'web of lies' to inflate her net worth", he could also confirm it is "filled with outright lies" and demanded a retraction. In an interview with the Daily Mail, renowned lawyer Jan Handzlik, who served five years as a federal prosecutor in Los Angeles and is now a defense attorney for financial fraud cases, said the controversy could yet land Jenner in legal hot water. "My guess is that at a minimum the SEC will begin what they call an informal inquiry and then perhaps elevate that to a formal investigation, which gives them subpoena power," he said. "We don't know if there's something here that doesn't meet the eye. But taking the allegations at face value, there is certainly a basis to conduct an investigation and maybe move ahead with an enforcement action or a criminal prosecution." In the wake of the noise, UK's 'The Sun reports that Kylie and her mum – and manager – Kris Jenner are in panic mode.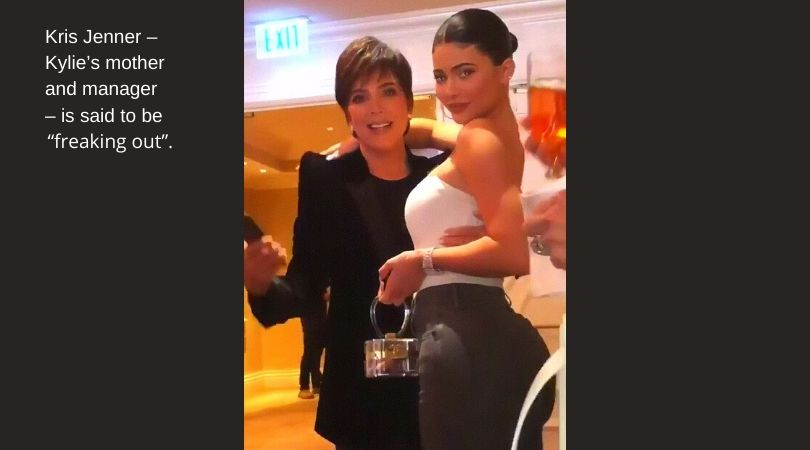 "Kris and Kylie are freaking out and fear that this is going to hurt their brand, and even worse, they could be in trouble with the government," says an insider. "Kylie won't answer the phone for Kris and is at a loss over who to trust."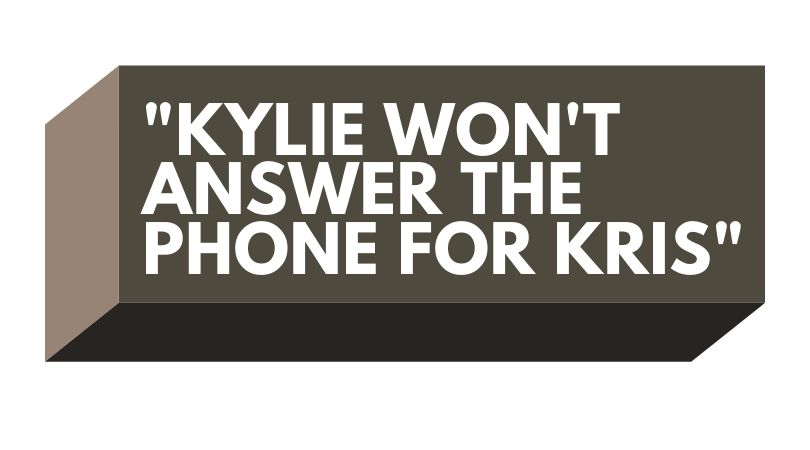 Publicly at least, Kylie was playing it cool. "Okay I am blessed beyond my years, I have a beautiful daughter, and a successful business and I'm doing perfectly fine," she concluded her Twitter clap back. "I can name a list of 100 things more important right now than fixating on how much money I have."