Russell Crowe and Britney Theriot GO OUT IN PUBLIC!
As he attempts to distance himself from the NRL scandal involving his friend and Rabbitohs star Sam Burgess, Russell Crowe appears to be growing closer to his rumored new love interest, Britney Theriot! The 56-year-old Oscar winner sent tongues wagging last week after he was spotted on a sporty date with the stunning 30-year old blonde in Sydney. The pair looked loved-up as they played a game of tennis, sending onlookers into a frenzy as they took several breaks to hug each other. Britney, who hails from Louisiana, is said to have grown close to the Australian actor after they acted alongside each other in the 2013 drama Broken City. Since then, she has been spotted with Russell on several occasions around the world. Most notably, the pair was spotted at Sydney airport before jumping on a flight to the actor's farm in Nana Glen, NSW, for Christmas last year.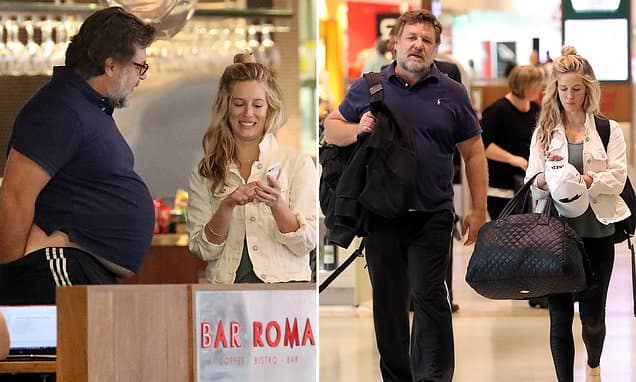 It's said that Britney is keeping the actor company after it was revealed Russell could be called to front the NRL Integrity Unit since serious allegations were leveled against Sam, the former captain of the South Sydney Rabbitohs.