Shailene Woodley confuses fans with an Instagram photo of baby feet.
Shailene Woodley and Aaron Rodgers shocked fans in February when they revealed they'd secretly been engaged for months after meeting in 2020.
Now, the actress, 29, has thrown fans for another loop after posting a photo of a baby's feet on her Instagram Story on Sept. 8, leading to speculation that she's pregnant or has quietly welcomed a child with the NFL quarterback, 37.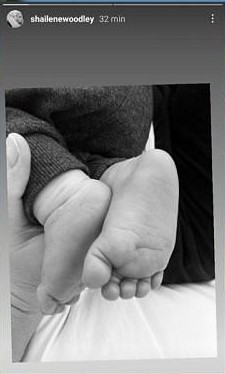 A source previously revealed the couple's eyeing picturesque Big Sur, Calif., as a wedding locale, but Shailene's insisted they're in "no rush" to marry yet. 
Knowing the Hollywood hippie, says a source, "Shailene Woodley might just have a baby first."