KOURTNEY KARDASHIAN OPTED FOR THE PLASTIC SURGERY
For someone who makes a living as a reality TV star, Kourtney Kardashian wasn't too enthused about having a camera trained on her in Los Angeles last week. The 41-year-old, who was wearing a mandatory face mask, was spotted leaving a renowned plastic surgeon in Beverly Hills who specializes in Botox.
The mum-of-three tried to keep her profile as low as possible following her appointment, using her hand and dark sunglasses to hide her face.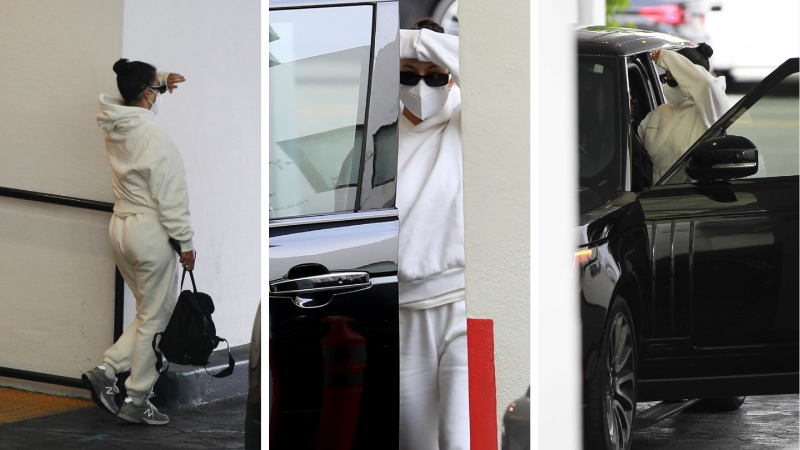 "It was quite funny, she was obviously mortified to have been busted getting a surgical touch-up," says an eyewitness. "I mean, everyone knows her sisters Khloe and Kim are huge fans of plastic surgery, but Kourtney tries to present herself as more natural and authentic. She constantly lectures people about eating clean and organic."
Adds the eyewitness, "So putting chemicals in her body – if that's what Kourtney was doing – is so not on-brand for her. I'm not surprised she didn't want to be seen in public messing with her appearance.