Reese Witherspoon and Jim Toth: Road Towards Divorce!
By her own admission, Reese Witherspoon is at the end of her tether. Appearing on the CBS Morning Show on May 10, the Little Fires Everywhere star poured her heart out when asked how she's coping with the pressures of marriage, parenting and a demanding career. "Oh, my gosh, I'll lay on the floor and cry. I'll sit in my car and cry," Reese replied. "Sometimes I'm totally overwhelmed. I'm overwhelmed.
Reese and Jim toth : Road Towards Divorce!
" If Reese's shocking confession caught those closest to her by surprise, they grew even more concerned when, two days later, movers were spotted emptying out her Pacific Palisades, Calif., home.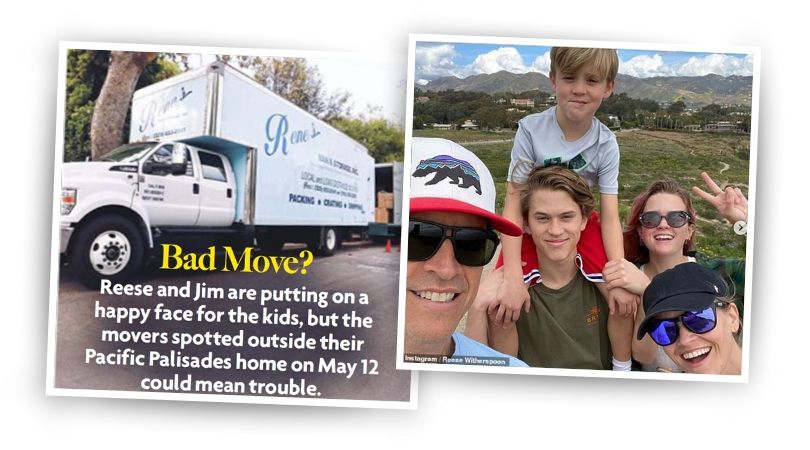 Reese and her husband, former talent agent Jim, had quietly offloaded the $17 million mansions last month a move many saw as an ominous sign about the state of their nine-year marriage, which has long been plagued by rumors of strife. "Now there's talk they could be gearing up for a split," an insider tells BIGGERSTARS WEEKLY. "There's a strong sense that Reese Witherspoon and Jim Toth are at a crossroads, they are on the verge of divorce ."