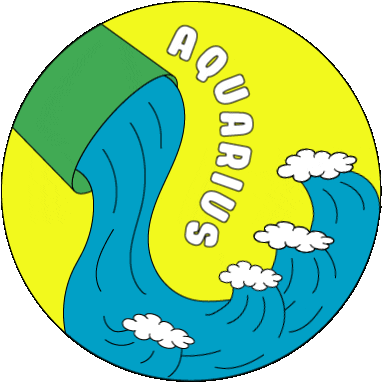 2. AQUARIUS
Jan. 21-Feb.19
GENERAL
Pluto will enter Aquarius on 23 March, beginning a long cycle of personal change. The impact of this change may become clearer in April and May. Additionally, August 1 marks the end of a project started in January 2023 and a time of increased exposure and communication.
LOVE AND RELATIONSHIPS
During the period when Venus is in Aquarius until January 27th, some individuals born under this sign may become engaged or plan their weddings. Others may experience new romantic opportunities. June is an favorable month for getting married, while August may bring a cooling off in love. Additionally, there is a possibility of reconnecting with a past love or renewing vows during this time.
WORK, LIFE GOALS, AND FINANCE
2023 marks the start of a transformative period, particularly for those with Pluto near their Sun in early Aquarius. You are reinventing, similar to a butterfly emerging from a cocoon. While the journey may not be easy, with challenges in finances and recognition, keep pushing forward as success is within reach.
YOUR 2023 MESSAGE
Aiming for perfection may be unrealistic. What truly matters is completing the task at hand.
Use the "Next" button to continue reading