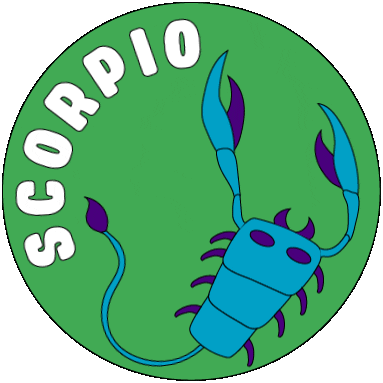 11. SCORPIO
Oct. 24-Nov. 22
GENERAL
In 2023, you will experience new and unique circumstances guided by fate. These challenges will test you, but ultimately lead to personal growth. Taking care of your physical well-being will be important during this transformative period. A solar eclipse on May 5th will draw connections to events from October 2022, prompting a sense of closure and completion. It is important to be prepared for significant changes.
LOVE AND RELATIONSHIPS
Eclipses are once again affecting relationships in the coming year. You may encounter people with a strong karmic connection, as well as brief but intense romances with emotionally distant individuals. Despite any potential risks, 2023 brings new opportunities for love and passion.
WORK, LIFE GOALS, AND FINANCE
From June to September, Venus will be in your favor, increasing your chances of success and bringing influential people to your side. It is not a time to be complacent in your career or finances, and there may be opportunities for property purchases. Keep an eye out for unique developments.
YOUR 2023 MESSAGE
Adapt to changes by learning to thrive in unpredictable situations.
Use the "Next" button to continue reading